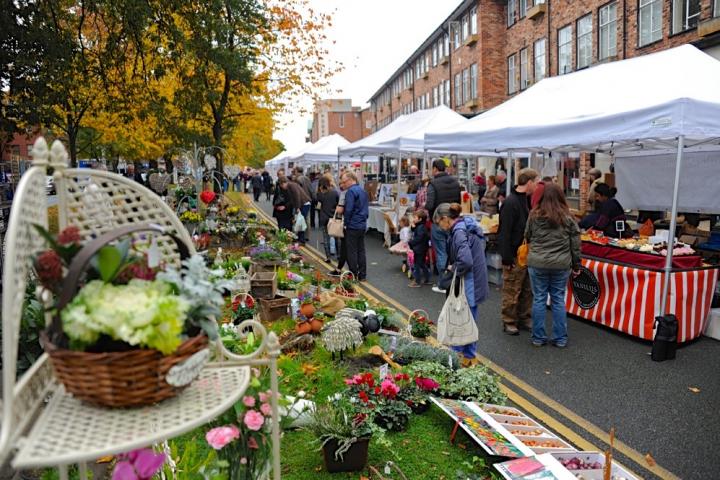 Wilmslow Artisan Market returns this Saturday, 17th October, with a number of new and exciting artisans.
About a dozen new traders will be joining the popular monthly event, bringing a real eclectic mixture of handmade products including tequila, mezze, flavoured vinegars, baby accessories, quirky chocolate, cold pressed juices, pickled vegetables, glass art, photofusion, photography, ceramic tiles and gluten free products.
Denise Valente, of The Market Co, explained that visitor's to this weekend's market can expect to find it "filled to bursting with eclectic treasures, delicious temptations and quirky must haves from the very finest artisans of the region.
"Our magnificent street food arena will be further enhanced by a local restaurant, The Italian Lab, offering authentic pasta dishes and there will be superb entertainment by the wonderful Colette Todd and Bollin Brass."
Churches Together in Wilmslow will also be attending to raise awareness and funds for Wilmslow Wells for Africa, the local charity which their Harvest appeal is supporting this year. To highlight the difference between the need for clean water in rural Africa, and the pure supply we get from the taps in our homes here in Cheshire, Churches Together in Wilmslow will form a human chain of bucket carriers in the town centre.
Churches Together in Wilmslow chair the Revd Kirsty Thorpe said: 'It's easy to take things like clean water at home for granted. Millions of African families see their small children fall seriously ill or even die because of unclean water. Many African mothers spend up to five hours a day carrying water for their family's needs.
"We'll be carrying water the short distance from Wilmslow Methodist Church, on Water Lane, to the centre of the market for one hour between 11am and midday on Saturday. This gesture is a reminder of the importance of water. The money the churches are raising will be used to sink wells in a remote part of northern Uganda."
Our local Wilmslow Animal Sanctuary and Wheelies Sport & Activity, which provides a wide variety of wheelchair sports and activities for all age groups, will also be in attendance.
Additionally, following the success of last month's family bike ride, Transition Wilmslow and Cycle Wilmslow will be running another ride setting off from the market at 1.30pm. Riders can sign up during the morning at the stall on South Drive
Wilmslow Artisan Market will take place on Alderley Road from 10am to 4pm.