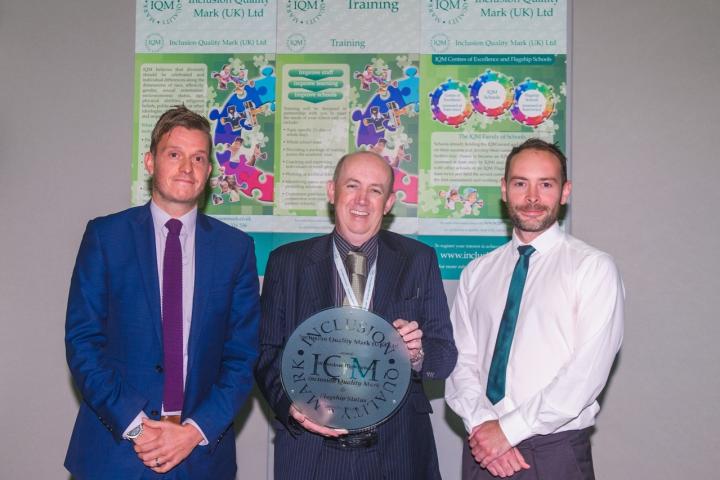 Staff at Wilmslow High School were invited to the Institute of Directors in London on Tuesday 22nd September for the annual awards ceremony of the Inclusion Quality Mark (IQM).
The IQM is an organisation which works with schools across the UK to evaluate the extent to which students are 'included' in their education.
Mr Conley, Head of Inclusion at Wilmslow High School, explained "Students can face barriers to their education in lots of ways; whether through disability, special educational need, or emotional or behavioural difficulties, many students find accessing education difficult."
Representatives from the IQM visited Wilmslow High School in June 2015 to find out if there were any students who were not provided for and whose needs were not met.
Mr Conley said "The inspectors were so impressed with how inclusive Wilmslow High School is that they awarded us their 'Flagship School' status, the highest award they offer.
"This award is normally reserved for schools who have been trying to promote Inclusion for many years, using the help and guidance of the IQM. Despite this, for the first time in the organisation's history, the decision was made to promote Wilmslow High School directly to being Flagship Status - a school that they would recommend other schools to visit and learn from."
Photo: Mr Mackintosh (Director of Student Services) and Mr Conley (Head of Inclusion) were very proud to receive the reward.
Tags: