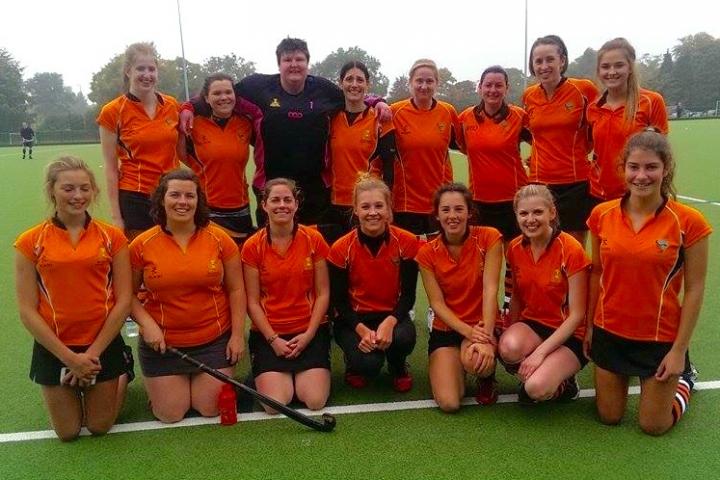 This weekend saw the majority of Wilmslow Hockey Club face their local rivals Alderley Edge. The ladies second team kicked off the winning ways, with a 4-1 victory, the ladies were dominant from the first whistle, and retained possession for the majority of the match.
The ladies were soon rewarded with their hard work when Jenny Nurmi fired the first ball into the back of the net. The ladies didn't step off the mark and kept the intensity high. The girls worked hard and passed the ball around the Alderley defence, which enabled Jenny to strike again and make it 2-0. Shortly afterwards, Sophie Cunningham deflected the ball into the net to make it 3-0.
However, after half time Alderley came back fighting and managed to make a break and score making it 3-1. This didn't deter Wilmslow as they fought back as Jenny Nurmi managed to finish the game off, with yet another goal to give her a hat-trick and man of the match.
Elsewhere the ladies first team also played Alderley first team, the girls started strong from the start, they attacked the goal with confidence. The intensity and speed of the match was high throughout the whole game, however the ladies responded and were awarded a short corner.
Di Law managed to covert the corner to a goal, but it was controversially disallowed. However the ladies didn't let this deter them and they continued to press the goal, they were rewarded with a spectacular goal from Di Law, assisted by Jacq Morgan. However the Alderley girls fought back and despite a valiant effort the ladies conceded another 3 goals and Alderley managed to win the match 3-1. However the score line didn't reflect the performance.
The men's third team smashed Alderley 3-0 in a spectacular match, the junior boys also put up a sensational performance by thrashing Alderley a remarkable 13-0.
However the men's first team drew 4 all to Urmston and the men's second team lost 3-1 to Alderley.
Meanwhile the men's fourth team lost 3-2 to Sale, and the ladies third team lost 11-4 to Rhyl first team.
Photo: Ladies 2nd team.
Match report by Amy Bracegirdle.
Tags: