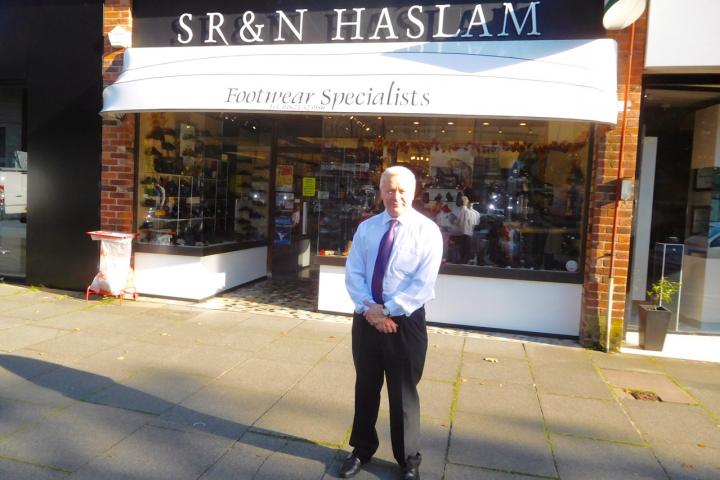 Due to expansion plans an independent shoe shop is relocating to Grove Street in March 2016.
Haslam's, which has been trading from their Alderley Road shop since 1980, will move to the much larger premises at 49 Grove Street - which was previously occupied by Lotus Five and Royles triathlon store.
The move will enable the family run business to stock a much bigger range of adults shoes as the new shop will be three times the size of their current one.
Owner Paul Haslam explained "We cannot progress because the shop isn't big enough and we are always short of space. We need to go into a bigger premises in order to expand the business.
"We haven't got enough space to carry more shoes."
Speaking about the possibility of stocking children's shoes, Paul said "We may consider selling children's shoes, we'll have to see what space we have when we are in there."
Tags: