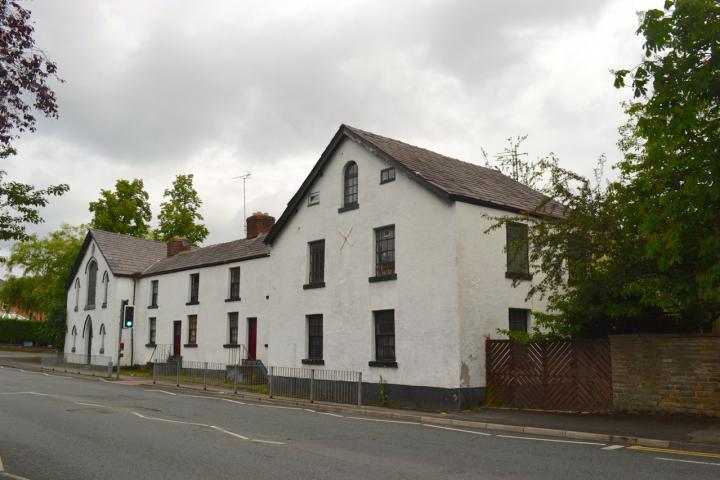 Plans to convert a former Methodist chapel on Wilmslow Road, Handforth into apartments have been approved.
The Northern Planning Committee granted planning permission to convert the Grade II listed building, which originally formed part of the Pinewood Hotel site and built around 1840, into twelve apartments.
The application was approved on the grounds that "whilst some localised rebuilding will be required, the proposed conversion and extension is considered not to harm the significance of this heritage asset. Though the loss of protected trees is regrettable, their long term retention was unlikely given their poor condition; replacement tree planting is considered to be acceptable. There are no further significant adverse impacts relating to design, impact on the area, residential amenity, highways safety, ecology or environmental health. The proposal accords with all relevant Development Plan policies and is deemed to be a sustainable form of development."
Handforth Parish Council opposed the application as they considered the proposal to be an overdevelopment of the plot with insufficient parking provision.
Last year planning permission was granted to repair and rebuild part of The White House to create seven apartments. However, in June 2015 another application was submitted on behalf of Mr A Harrison to convert the building into twelve apartments.
This was withdrawn shortly afterwards because the proposed 14 car parking spaces did not meet the highways standards so following the acquisition of adjacent land this approved scheme includes changing the use of part of the adjacent domestic garden to a car park to provide 21 car parking spaces.
The scheme also includes the erection of a two storey rear extension, repairs to and the rebuilding of part of the chapel, the replacement of windows and doors along with the removal of listed trees.
The application was approved subject to the completion of a Section 106 legal agreement to include £10,000 for off-site provision of public open space and £1,500 for recreation outdoor sport.
Plans for The White House can be viewed on the Cheshire East Council website by searching for planning application 15/3472M.
Tags: