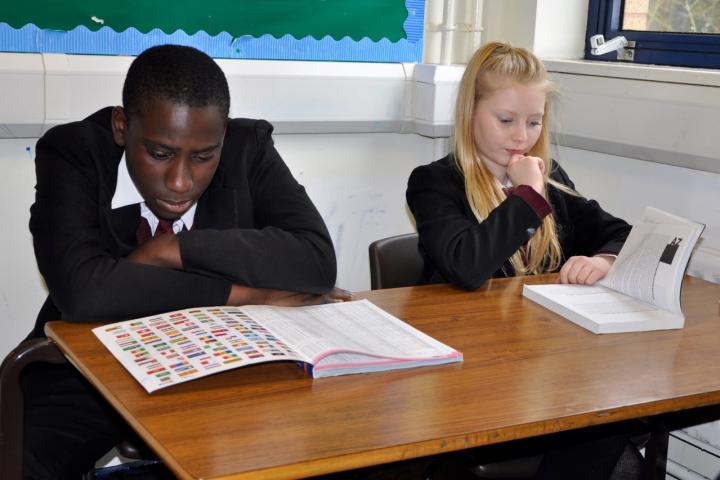 Wilmslow High School has set themselves the aim of becoming a reading school.
Having spent years pushing their students to read more, not just for developing their literacy and knowledge of the world but also for their pleasure, the school now thinks there is room to move up yet another level with reading.
Damian Haigh, Director of learning and assessment, explained "What we mean by this is that we intend to be a school where reading is so commonplace it pervades everything we do, where it is so normal to see students deeply absorbed in reading that visitors are taken aback whilst our own students consider it completely normal."
Students are now expected to have a good book in their bag every day, so that they can fish it out and be absorbed in reading at a moment's notice. Reading will now take place during registration periods, at the start of lessons while the teacher is taking the register and in any other spare moments of the day when there are a few minutes free.
Damian Haigh added "Students should not wait to be invited to read; they should grab every spare minute. Students should be reading for pleasure for at least 30 minutes every day, some of it at home and some of it at school."
Parents and carers have been asked to support this at home by turning off the TV, switching off the wi-fi router, putting all the mobile phones on charge and reclaiming some of this time for reading.
Tags: