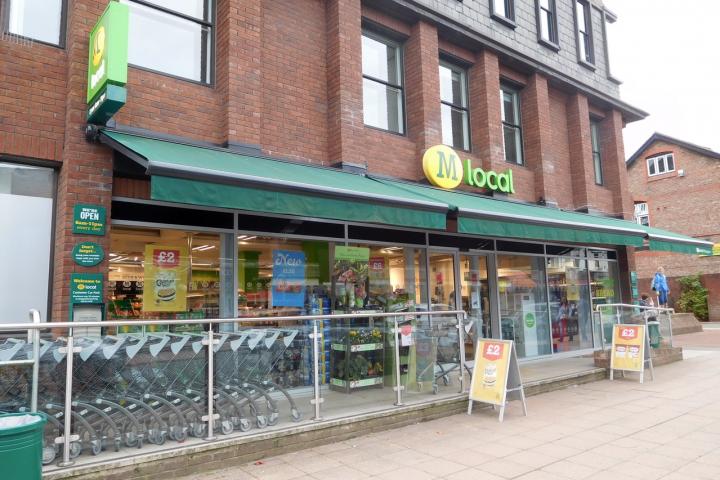 M local on Water Lane will be rebranded after its owners Morrisons agreed to sell their chain of 140 local convenience stores to a team led by retail entrepreneur Mike Greene for £25m.
The Wilmslow store which opened in August 2011 and was the second M local in the country, will be rebranded MyLocal next month.
The convenience store will close 4 hours early at 7pm on Sunday 25th October, enabling the rebrand to be carried out overnight ready for the new MyLocal store to open on Monday 26th October.
In March 2015, Morrisons announced a review of the M local business which concluded that M local would have required significant further investment in new sites, plus additional capital expenditure and lease commitments, to reach profitability. Morrisons expects to incur a loss on disposal of around £30m.
David Potts, Morrisons CEO, said: "Convenience is a large and growing channel in UK food retailing. Morrisons learnt much from its entry into the market, but M local was unable to scale. However, we remain open to other opportunities in convenience in the future. I would like to thank all the Morrisons colleagues for their hard work and dedication to M local."
This is the second time the supermarket giant has pulled out of Wilmslow having previously operated the store on Church Street which is now a Waitrose supermarket.
Tags: