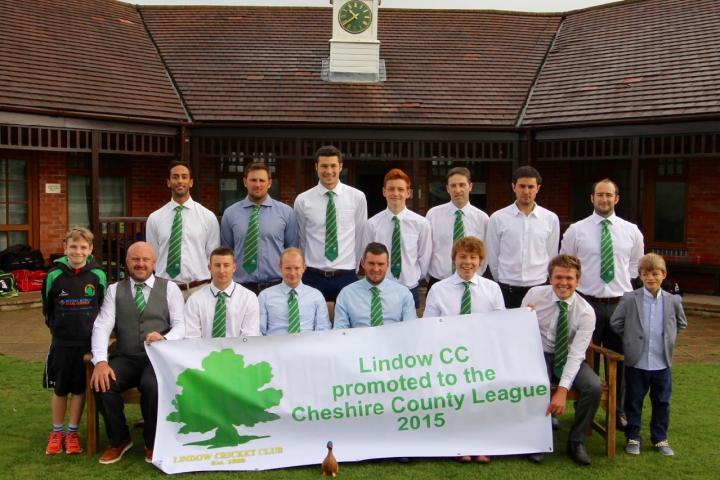 It was a time of great celebration on Saturday evening down at Lindow's Upcast Lane ground as both the 1st and 2nd XI confirmed their promotions to the Cheshire County League after fine seasons.
Lindow's 1st XI match was abandoned due to rain and wet conditions but promotion had already been secured the previous week.
Lindow 2nd XI however, had to beat in form Stockport Georgians at home or hope results elsewhere went their way. As it happened, a famous victory by just 16 runs ensured they finished second in the league.
Georgians won the toss and decided to bowl first on a damp pitch that offered encouragement to the bowlers. After an early wicket fell, Jamie Peel (24) and Ian Park (29) batted superbly and although runs weren't coming quickly, an innings was being built. Further contributions from Andy Hume, James Bracewell and Rob Venables meant that the visitors needed 157 to ruin the home team's ambitions.
It took time for Lindow to make the breakthrough when it came to their turn to bowl, but exercising great patience and keeping the bowling tight meant that Stockport were never ahead of the run rate. Wickets fell at regular intervals, but needing all ten to secure victory, the tension was palpable as the overs passed. However, a great spell from left arm spinner Graham Clinton, who took four wickets, and similar from Sam Walker meant that Stockport fell short of their victory target and Lindow 2s were promoted.
Match report by Rowan Day
Tags: