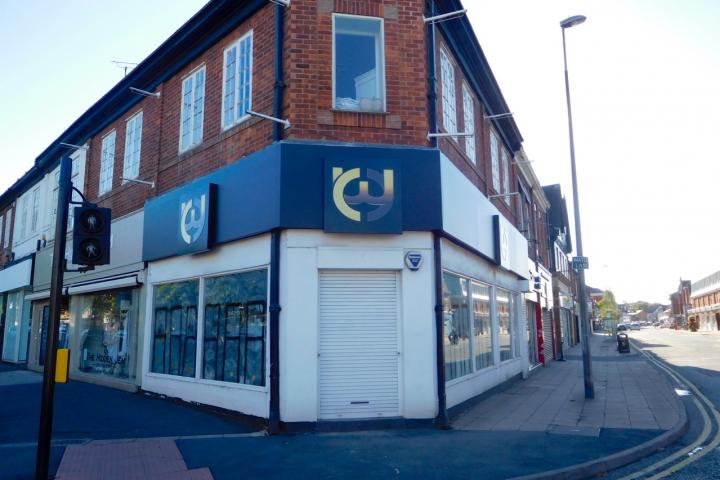 A new shop selling diamond jewellery and luxury swiss watches is preparing to open in Wilmslow town centre.
The Cheshire Watch Company is relocating from Manchester city centre, where they opened a boutique in 2011, to the premises on the corner of Alderley Road and Water Lane - which was occupied by Phones 4 U until the company went into administration in September 2014.
Stuart Sitford explained "The majority of our current clients reside in areas such as Wilmslow, Alderley Edge, Hale and Altrincham, plus other areas in and across Cheshire. It makes sense for us to move closer to our main existing client base whilst also moving into an iconic area with the aim of creating a destination store for our treasured clients from other areas to come to as well as for new prospective clients.
"When the location came up for No 2 Alderley Road, it was an easy decision to jump at the chance of getting right in the centre of a thriving village in what we believe to be the best store location we could have chosen. We very much look forward to becoming an integral part of the fantastic community Although Wilmslow already has a small number of luxury jewellers, we look forward to bringing a more contemporary collection of watches and jewellery."
Stuart added "As a luxury diamond jewellery and high-end Swiss watch boutique, we offer our clients the very best in diamonds and wrist wear which includes brands such as Rolex, Audemars Piguet, Richard Mille and Patek Philippe. All our diamond jewellery is certified with our diamonds regularly exceeding 20ct single stones.
"Our new flagship boutique will offer the perfect environment to view the very best in luxury watches which spans from Annual Calendars to Tourbillons. Our buying team travel thousands of miles every month to ensure we have the latest and most desirable stock in our store."
The Cheshire Watch Company is planning to open on Friday, 2nd October.