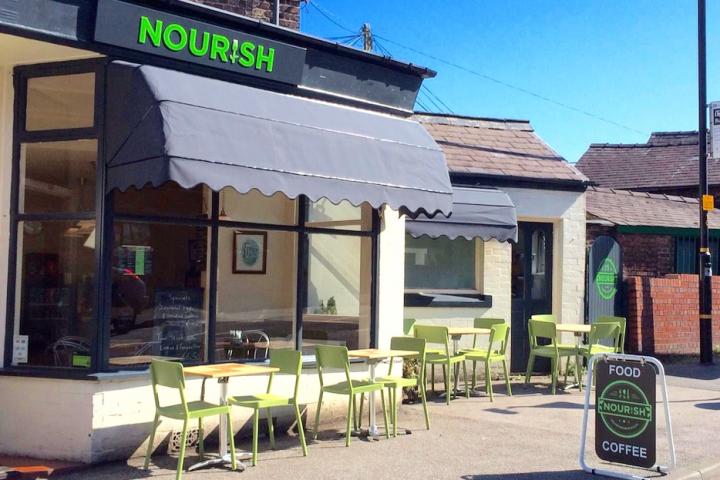 A new healthy eating cafe is preparing to open in Wilmslow town centre.
Having set up Nourish in Altrincham in April 2014, Thomas Thornley Groves is bringing his winning formula to Wilmslow.
Speaking about how his business came about, Thomas, 23, told wilmslow.co.uk "One day after work I was struggling to find anywhere to eat 'clean' after recently starting a training program and receiving a strict diet plan from my personal trainer which I had to stick to. I was on my way home and the thought of going to the supermarket to obtain the ingredients for my meals and the time it would take to create it really didn't appeal to me after such a long day.
"At this point I approached my father and told him about the idea of a healthy eatery. After several weeks of us researching the area and areas within close proximity we realised that we could be on to a winning formula since nowhere seemed to have picked up on this gap in the market for a healthy eating cafe."
Thomas has partnered with his friend James Cumbes, who spent 11 years working at Piccolinos, to expand Nourish after realising they had found a niche in the market.
In Altrincham they have built up a solid customer base with some people, such as personal trainers and their clients, eating there every day due to the nature of their menu, but they also have a lot of workers coming in for their bacon sandwiches.
Thomas added "We agreed Wilmslow would be the perfect area since it is very similar to that of Hale and agreeing that nowhere in the area really compared to what Nourish had to offer.
"Wilmslow was always appealing to us since it was such a popular and buzzing town within the area of Cheshire. What also drew our attention to Wilmslow was the fact that gyms are located within close distance of the town centre and also the amount of offices and shops, all of which can create a stable customer base for what we have to offer."
Nourish will be opening at Bank Square in the premises currently occupied by Hawthorn Deli.
Nourish will be launching a new menu, which will include a variety of hot boxes, wraps, salads, healthy lunch dishes and protein shakes. They will also offer a delivery service.
Nouirsh are due to take over the premises on Friday 31st July, and aim to open mid August. The cafe will then be open 7 days a week.
Photo: The Altrincham cafe.
Tags: