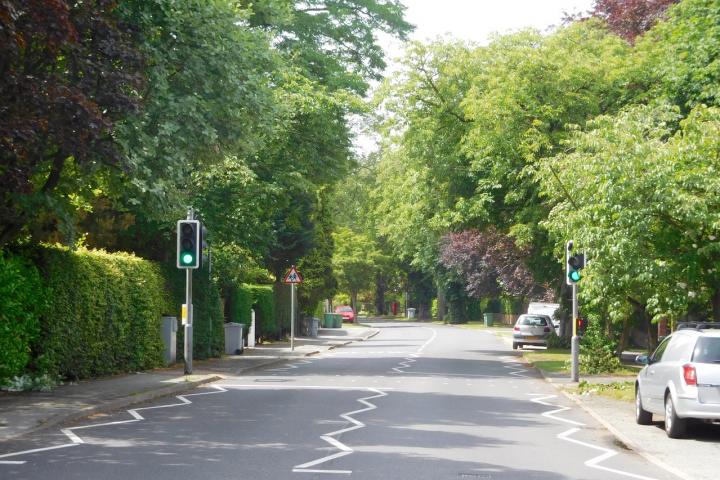 Parents are urging drivers to keep their speed down and respect the 30mph limit following a number of near misses outside a Wilmslow primary school.
In the last two weeks there have been a spate of near misses involving parents and children walking to and from Ashdene Primary School, due to drivers failing to stop at a pedestrian crossing on Knutsford Road.
One school parent has experienced two incidents on the crossing in the last fortnight, on one occasion she had to hastily pull her twin buggy and school age boy clear of a car.
Police have been contacted, and attended the crossing last week. It is thought that over grown foliage may be obscuring the traffic lights.
One mother told wilmslow.co.uk "I've contacted the police who've contacted the council and hopefully work will be undertaken very soon to cut back the tree branches currently obscuring the traffic lights.
"Hopefully this will be sufficient to prevent further incidents however until it is done, and even if afterwards, I would still warn all those using the crossing to be extremely cautious to ensure vehicles are slowing to stop.Young children need to be taught this vigilance too."
Councillor Gary Barton said "This is clearly a matter that needs addressing as quickly as possible. I am very grateful to wilmslow.co.uk for bringing it to my attention and I have now contacted the relevant people at Cheshire East and asked them to address the the problem as a matter of urgency."
Updated: 6th July 3.25pm
Cheshire East Council has confimred that the requested tree pruning works near the pedestrian crossing on Knutsford Road will be carried out tomorrow Tuesday 7th July.
Tags: