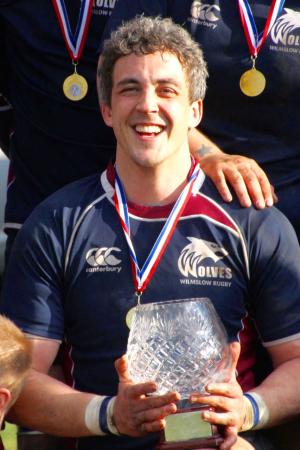 After a successful last season, training will resume shortly at Wilmslow Rugby Club in preparation for the 2015/16 season.
Pre-season training will start on Tuesday 7th July at 7pm and continue on every Tuesday and Thursday evening.
David Pike said "After last season's successful outcome, hopes are high that the Wolves will be able to improve on their fifth place finish in the North 1 West League. The side will be lead for the fourth season in succession by the indefatigable flank forward Mike Black, who was chosen for the 2014/15 player of the season award. He will have most, possibly all, of last season's squad to call upon.
"The coaching team will once again be led by the former Macclesfield back row bruiser Richard Jones and his team."
Pre-season trials will take place from mid August and will include several practice matches against local clubs.
David continued "Wilmslow is a totally open amateur club and, as always, will welcome new players, whether from the Colts, the high school or others moving into the area. The club boasts excellent pitches, clubhouse, changing and physio facilities, together with a new floodlight installation, nearing completion."
Photo: Mike Black holding the Cheshire Vase after Wilmslow won against Crewe & Nantwich in April.
Tags: