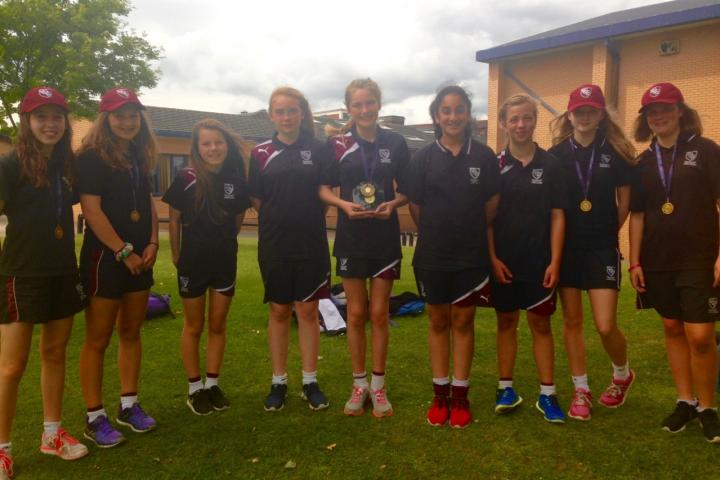 On Wednesday, 24th June, the Under 13 boys' and girls' teams from Wilmslow High School went to Wilmslow Wayfarers Cricket Club to play in the regional round of the Cheshire cricket competition.
The girls won their group beating Tytherington, Fallibroome and Macclesfield Academy. They then played Fallibroome in the final and won convincingly in the end by 40 runs. The team now go onto the Cheshire finals!
The boys won their group beating Tytherington and Macclesfield Academy and played Poynton in the final. Poynton scored 49 from their 7 overs and Wilmslow High were 4 runs short, finishing 2nd overall out of 6.
Tags: