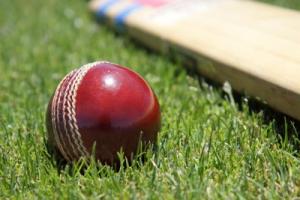 A huge straight six into a nearby garden saw Lindow canter to victory against mid-table Stockport Georgians.
After losing the toss Lindow bowled first on a green looking wicket at Upcast Lane. They found wickets hard to come by as Stockport's openers put on 150 for the first wicket before Brady Yates finally had his man caught on the boundary for 93. Wickets began to tumble more regularly towards the end of the Stockport innings, with captain Ben Tyler claiming a couple of victims to ensure the visitors did not continue to accelerate in the later overs.
Stockport eventually finished on 239 for 6 from their 45 overs which left Lindow with a lot of work to do.
The opening partnership of Rocker Robinson and Chris Taylor set the tone, putting the opening bowlers to the sword.
Robinson eventually fell for 51 but Taylor remained and formed a valuable partnership with Arpan Desai (37) to keep the pressure on the Stockport bowlers. When Brady Yates joined Taylor in the middle, Lindow needed a run a ball from the final 15 overs to secure a famous win and that is exactly what they did – Taylor ended the game and brought up his century with an audacious lofted straight drive. Lindow won by 8 wickets and move to within six points of the top of the league.
It was a similarly successful day for Lindow 2nd XI in their match away to Stockport Georgians.
Put into bat opener Matt Ramsden scored a solid 28 before the innings was given real impetus by a fine 78 from Andy Hume and an in-form David Kendrick, who followed up last week's heroics with 45. At the completion of the 45 overs, Lindow had set the home team a target of 202 for victory.
In truth Stockport never threatened to win, losing their first wicket from the very first ball of their innings, as Rowan Day dived at Cover to make a catch. However, this effort was overshadowed somewhat by an exhilarating catch at Point by Andy Hume to claim another victim and set the tone for an efficient performance in the field by Lindow. Young bowler Tom Jones impressed with a very tight spell, taking two wickets for just seven runs, and ultimately Georgians were dismissed for 147. With the maximum 25 points secured, Lindow 2nd XI remain top of the table as the halfway point of the season is reached.
Match report by Rowan Day.
Tags: