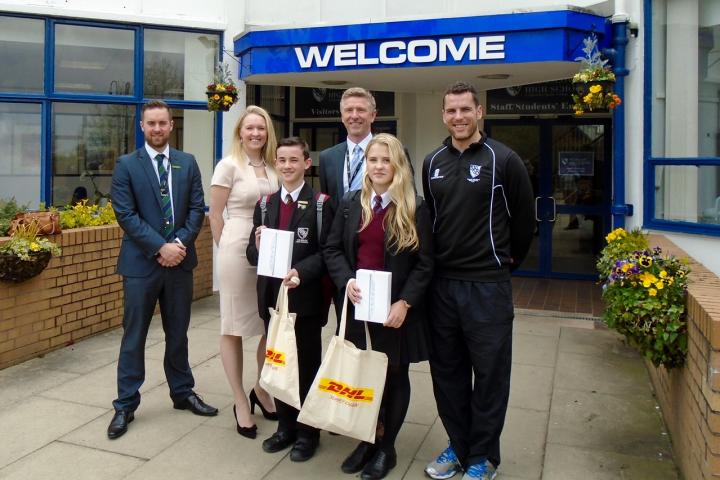 Wilmslow High School has been recognised for outstanding commitment to community and enterprise with two national highly commended awards at the Community Education Awards as well. They were also named in the top 8 schools at the TES (Times Educational Supplement) School Awards for Community and Collaboration.
Judged from 2,500 entries from schools across the UK, the High School received a highly commended award in the Inspiring Career Opportunity category for the Achievement Partners programme - an initiative that has involved 200 local businesses, provided over 500 work experience placements and engaged 1000+ students in community focused initiatives over the last 18 months.
Recognising the demonstrable benefits of the Achievement Partners programme and the high impact of local partnerships formed by the High School, the judges awarded Mark Vincent, Assistant Headteacher, with a highly commended award for Outstanding Community Champion in recognition of his commitment to student achievement.
The culmination of this recognition and achievement was highlighted during a glittering ceremony at the TES Schools Awards where the High School were praised for demonstrating real enterprise and working hand in hand with the local community and businesses.
Assistant Headteacher, Mark Vincent commented "We are delighted to be nationally recognised for our achievements in the community and would like to thank all the local groups and businesses, in particular the Wilmslow Business Group and DHL, who work with us to provide our students with unique experiences and opportunities."
Photo (L-R) Head of Thorngrove House Adam Hayley, Jaclyn Pannell from DHL, Deputy Head Mark Vincent and Head of Norcliffe with the two students who won the school attendance awards, Liberty Walker and Eddie Harrison.
Tags: