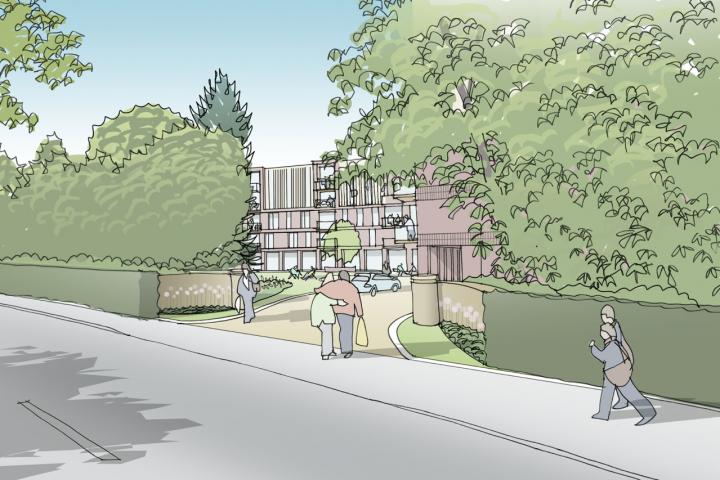 Plans to demolish two former council office buildings off Chapel Lane and replace them with retirement apartments have been approved.
The Northern Planning Committee voted unanimously in favour of the proposal from PegasusLife to knock down the two existing buildings on the Remenham site and build 57 assisted living apartments. 59 parking spaces will be provided to serve the development.
Cllr Rod Menlove spoke in favour of the application at the meeting on Wednesday, 18th June. He said "26% of our residents are aged 65+ (the national average is 16%) so this is a much needed development that also has the potential to free up housing stock locally.
"I raised concerns around two road safety issues. The first was the poor visibility exiting in to Beddells Lane that could be resolved by less on road parking near the exit. The second was the need to upgrade the visibility of the nearby pedestrian crossing with LED lighting to both the traffic lights and the columns. These were agreed with funding to come from the S106 monies."
Revised plans were submitted earlier this month which reduced the height of the building from 19.7 metres to 16.3 metres and the number of apartments from 65 to 57. The revision also reduced the extent of communal facilities, which now include a dining area, swimming pool, sauna, gym, and studio.
A S106 legal agreement will be required to include £81,750 for the enhancement of public open space facilities at Gravel Lane, Lindow Common, Carnival Fields, The Carrs and allotments within Wilmslow.
The planning application can be viewed on the Cheshire East Council website by searching for planning reference 14/5471M.