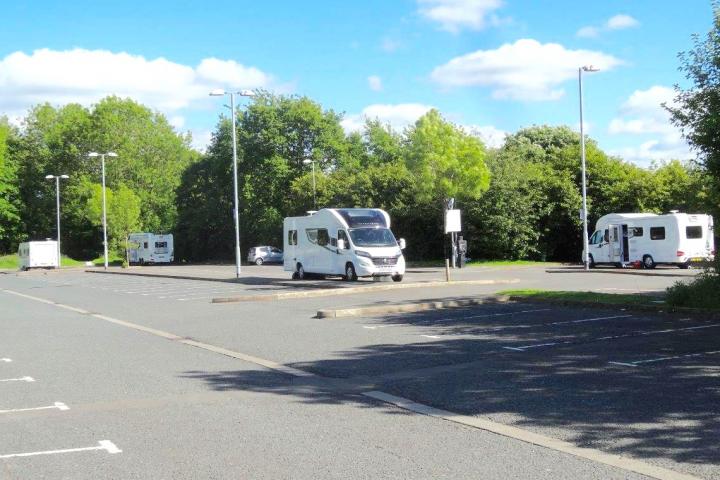 A group of travellers arrived on Broadway Meadow car park today, adjacent to Wilmslow Leisure Centre, with four caravans.
The Cheshire East Gypsy/Traveller Liaison Officer has visited the site today and obtained the required information in order to start the legal process to have them removed from the Council owned land.
Councillor Rod Menlove said "It is most disappointing to see travellers yet again in Wilmslow so soon after a group was removed from the High School grounds. I appreciate that our CE staff will get them to move on as soon as legally possible and trust that they can keep to the successful short timescale achieved at the High School.
"In the meantime I am requesting that our car parking enforcement section ensure that they buy the necessary car parking tickets and if not then that the appropriate penalty notices are issued."
Updated: 1pm Monday 8th June
Rod Menlove inforned us "The Travellers were visited at the site this morning for the relevant checks and paperwork and issued with a Section 77 direction to leave today. If they do not leave then CE will apply for a Court Order and hopefully they will vacate the site tomorrow."
Updated 2pm Tuesday 9th June
Rod Menlove said "The Travellers have been served with the Court Order to leave the site. Since one of the group was taken in to hospital overnight and is awaiting blood tests and medication, it has been agreed that they will leave tomorrow evening."