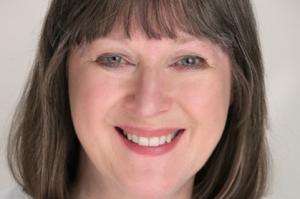 In the run up to the General, Borough and Town Council elections on May 7th we are publishing brief interviews with each of the candidates that respond to our request (by the end of the month)
To read the interviews with other candidates click on the tags at the bottom of the article. For example, pieces on the other candidates for the Wilmslow West Ward will all be tagged 'Wilmslow West Ward' and 'Town Council Election'. Candidates representing the same party or group will also be connected via the tags.
Yvonne Warren is one of five Conservative candidates for the Wilmslow West Ward for Wilmslow Town Council
Yvonne has lived in the Pownall Park area of Wilmslow for 25 years and grew up in Bramhall. She is divorced with a grown up son who lives in Prague. Eighteen months ago Yvonne retired from Royal London Insurance, where she worked as a pensions consultant for 14 years. She has been involved with fund raising for local community organisations for the past 10 years, in particular St. Bartholomew's Church and she is a member of the PCC.
Speaking about why she decided to stand as a candidate, Yvonne told me "I feel that Wilmslow Town Council has been very effective in giving residents a voice over the last four years and making an appreciable difference to the town. I would very much like the opportunity to continue the good work which has been started."
She added "Some of the major issues to be addressed are additional parking, traffic calming, a further crossing for Altrincham Road near the Boddington Arms, public toilets in the Carrs, planning issues and keeping the high street attractive, with a good balance of shops.
"During the last few weeks I have been talking to residents and these are the main issues that have been raised. I will continue to seek residents' views to ensure that the Town Council is addressing the issues that matter to local residents.
"If I am elected to the Town Council I will endeavour to help bring about changes which will enhance and benefit our lovely town. I have always been a pro active person with a strong sense of community and I will bring this attitude to the Council."
.