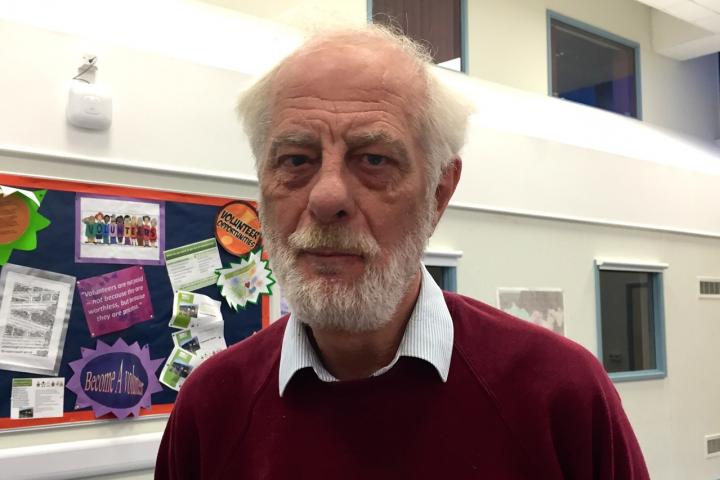 In the run up to the General, Borough and Town Council elections on May 7th we will be publishing brief interviews with each of the candidates that respond to our request (by the end of the month).
To read the interviews with other candidates click on the tags at the bottom of the article. For example, pieces on the other candidates for the Wilmslow West & Chorley Ward will all be tagged 'Wilmslow West & Chorley Ward' and 'Borough Elections'. Candidates representing the same party or group will also be connected via the tags.
David Cash is an Independent candidate for the Wilmslow West & Chorley Ward for Cheshire East Borough Council and Wilmslow West Ward for Wilmslow Town Council.
David was born and raised in Laceby in Lincolnshire and moved to Wilmslow 42 years ago to work at I.C.I. Alderley Park. Since leaving ICI he developed a career in Pharma sales and is now semi-retired. He has a keen interest in flying and military aircraft and was actively involved with local Air Training Corps Squadrons for 25 years. David also volunteers for the Marie Curie Cancer Charity, offers advice on a Landlord & Tenant Forum and is a member of the Cheshire Independent Network.
David told me "I first became interested in local politics when Martin Bell won against Neil Hamilton to beome the local MP, it was a refreshing change to have an ethical Independent MP in a safe Tory Constituency for a change.
"In 2011 I stood as an Independent candidate for the newly formed Wilmslow Town Council (WTC) in Wilmslow West, and later in a by-election for Wilmslow East, to give the Ward electorate their first chance to elect their WTC Councillor.
"For the past 4 years I have attended most WTC meetings and some Community & Order and Planning Committee meetings to gauge councillors opinion and comment on some controversial agenda items, eg civic regalia, from the public gallery. I actively supported the Romany Society in their attempts the have the Vardo stay in Wilmslow."
Dave added "My first CEC / WTC campaign was to prevent 10 full width road humps being installed on Buckingham Road. I still retain a key interest in speed and parking problems around Wilmslow which is still a nice place to live, with good local amenities, open green spaces providing good access to the central Manchester, the Lakes, Peak District ,Snowdonia National Parks and major road, rail & air networks and not yet over-developed."
He continued "I decided to stand for both CEC and WTC this time to offer the electorate the choice of an Independent candidate and weaken the Conservative majority on both bodies.
"My only pledge, if elected, is to work for the benefit of all Council Tax payers in Cheshire East."