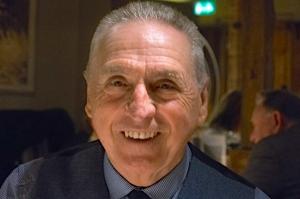 This week's column is like orienteering: you need to read the clues to know where you are heading.
In July 2013 Wilmslow Town Council wanted to spend £12, 700 on a chain of office. Cllr Gary Barton commented: "This is an asset for the Council so it is not money that's disappeared but money transferred into assets. I think the investment is well made."
Clearly the people of Wilmslow did not and after much public protest the 'investment' was shelved.
Wind forward to January 2015 when the Chairman of Wilmslow Town Council suggested that iPads should be purchased for all members of the council at a cost of £7K. Not what you would consider essential spending in theses austere times.
Now Congleton Town Council is in a bit of a tizzy. The council decided (as councils do) that it would be of great advantage to local taxpayers to have a digital sign in the centre of town disseminating council information.
They considered it so spiffingly beneficial that residents would be willing to spend £25,740 of their own money on such a sign. Well... they didn't actually ask residents their opinion but opted to buy it anyway.
So eager were councillors to broadcast information they paid a 'deposit' of £20K in August 2013 to the proposed supplier. Now, I don't know about you, but when I'm making a sizable purchase and the supplier demands a deposit I feel the need for some form of legal protection.
A request for anything more than ten per cent and I'm suspicious. Not so Congleton Town Council who coughed up £20K of taxpayers money up front without any guarantee of any kind for a digital screen that simply failed to materialise.
According to the Congleton Chronicle, Congleton Town Clerk told the Finance Committee that the supplier "clearly wants to supply the unit but has not been able to muster the resources to make it happen."
My maths is not great, but isn't the balance just £5,740? Did Congleton Town Council really hand over £20K to a supplier of such insignificance that he could not find £5K to fund the balance? Err... yep, that's exactly what it did.
Councillor Sally Ann Holland said, "We have been hoodwinked. Plus by the sound of it we're not going to get our money back." (source Congleton Chronicle)
No kidding?
And that, my fellow taxpayers, is why I do not support town councils. They are just another layer of politicians who simply cannot resist squandering our money.
We already bankroll MEP's, Westminster, and Cheshire East just how much 'government' do you want to pay for? How about a council to represent your street or avenue? The possibilities for bureaucracy are infinite.
Macclesfield is next in line to form a Town Council. Do you think they will be any different?
Answers on an iPad or digital display to: ohno@ivebeenhad.
The views and opinions expressed in this column are those of the author and do not necessarily represent those of wilmslow.co.uk.
Tags: