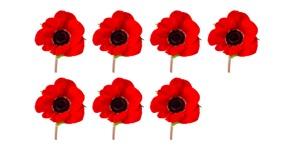 As part of the Wilmslow Town Council Commemoration of World War I, the Wilmslow Historical Society is researching the 273 local residents who died during and after the Great War. Each month, till early 2019, we are publishing their details on the 100th anniversary of their passing and giving the context in which they died.
The following is the current article:
March 1915: The War Gathers Pace
By March it was becoming clear to many that the conflict was not going to be short and sharp but rather a sustained siege requiring stamina and innovation. During 1915 the British undertook 4 relatively small offensives quite apart from the daily action and attrition in the trenches. Sadly we suffered 285,000 casualties that year, of which nearly one third died.
Appalling as this was, it paled into insignificance beside the sacrifices of the French, who by December had recorded 2,000,000 casualties of whom well over a third were killed.
The British, trying to control the Dardanelles and to supply the Russians in their struggle against the Turks had, on Churchill's persuasive insistence, led the opening of another theatre of war – namely against the Ottoman Empire.
In this terrible month our locality lost 5 young men in Flanders, France and the Dardanelles.
The first to die on 4th March was Private Bertram (Berti) Whitwam (PLY/17618) aged 18. He was born in Moss Side to a single mother, Annie, from New Cave near Hull. She married a plumber Samuel Oakley and they lived on the Manchester Road, Wilmslow.
Berti was apprenticed to a painter, but 2 days after the declaration of war he travelled to Manchester to join the Royal Marine Light Infantry Special Service Force. Travelling from Plymouth via Malta and Inbros in Greece, the Allied ships attacked the Turkish Dardanelles' artillery throughout February aiming to force a way through.
Frustrated by the opposition's mobility and evasion we landed a small military force, including Berti's no. 3 Company, at Kum Kale but were driven back by heavy sniping and machine gun fire.
He was one of 24 to be killed and his body was never identified when the Commonwealth War Graves Commission returned in 1919 to clear the battlefields. Berti is remembered on the Helles Memorial to the missing with over 20,000 others who have no known grave at Gallipoli.
Our second casualty was Private Fred Garner (11704) of the Cheshire 1st battalion. Born in 1872, Fred was one of 6 children and lived at 126 Manchester Road. Working as a "dyer of dress sateens" he married the splendidly named Elizabeth Sophronia Green at St Bart's in 1895 and they had 2 sons – Joseph and Henry.
Although he eventually lived at 21 Ince Street, Heaton Norris he was a regular player for Wilmslow RUFC as a young man. In 1895 Fred joined the 5th Volunteer Battalion, later called the 7th Territorial Battalion of the Cheshires following the Haldane reforms of 1906-12.
He was called up in August 1914 crossing to France in January 1915. His A Company had responsibility for various stretches of the front line in rotation. On 5th March he was "killed by a stray bullet" near St Eloi 3 miles south of Ypres. His sergeant reported they erected a cross over his grave with the inscription "In loving memory ... Private F Garner killed in action March 5th 1915. Death divides; memory clings."
His body was destroyed in subsequent fighting, but his name is included on the Ypres Menin Gate Memorial. His son Henry, a rope factory worker, joined up with the 2nd/6th Cheshires in January 1915 aged only 16. He was discharged with bad shell injuries in October 1917, working later in "civvy street" as a rope splicer.
Thirdly, Private Edwin Frederick Miller (11617) (born 1890) of the 2nd Battalion the Devonshire Regiment perished on 10th March. In 1911 he was working as a housepainter and living with his Irish father Joseph and mother Amy Matilda in School House, Church Road. His father had been a school caretaker and was now an Army Pensioner.
Edwin is commemorated on the Le Touret Memorial near Bethune, Wilmslow Civic Memorial, in St Bartholomew's Church and on the nearby family grave where the inscription reads "also Edwin Miller of the 2nd Devons who died at Neuve Chapelle, France aged 25".
The battle of Neuve Chapelle lasted from 10th to 13th March. We succeeded in capturing the village in this our first sustained, planned attack since the Marne in an attempt to take the Aubers Ridge. After the initial attack the enemy recovered. Fatigue and shortage of shells and ammunition halted the action with a loss of 3,500 British killed and 8,500 wounded. At least we showed the French and the Germans we could mount a relatively successful attack on our own.
Private Frederick Arthur Wood (Z/2210) of the 3rd Battalion the Rifle Brigade was the next to die. Born in 1889 to Christopher Preston Wood and Annie (née Goddard) in Chorlton in Medlock, he moved to School Lane in 1901.
By 1911 he was a bank clerk and living in the idyllic sounding Myrtle Cottage, Gravel Lane with his father who was now a shipping warehouseman, his mother and sister Doris (surprisingly still at school at age 17). Frederick was a sharpshooter and one of the first to volunteer, moving to France on Christmas Eve 1914.
Like Edwin he almost certainly took part in the famous Christmas truce. He was killed in action on 21st March near Loos and is commemorated on memorials in Wilmslow in St Bartholomew's and the United Reformed Church (later to be joined by 9 others) and also on the Ploegstreet memorial, 12.5 kilometres south of Ypres.
The last man from the locality to die in March was Harry Williamson, who was killed in action on 28th of the month 3 weeks before his 22nd birthday. Born in Ardwick, the son of Alfred and Alice of Oakland Cottage, 147 Dean Row, Harry worked as a driver at the Manchester Motor Works until the war.
He then became a private (17165) in the 2nd battalion of the prestigious Grenadier Guards. His unit had experienced, since Mons, casualty rates of almost 80% in awful wet and frosty conditions. Trenches collapsed. Snipers took a dreadful toll. (A "casualty" is someone who does not report for either evening or morning "stand to" owing to death, injury, illness, wounds, capture or desertion.)
Harry was wounded along with 5 mates at Givenchy. He was transferred to hospital at Bethune and died there. Harry is commemorated in the Dean Row Unitarian Chapel (the first of 5), on Wilmslow Civic Memorial and in St Bartholomew's. He is buried at Bethune Town Cemetery, 29 kilometres north of Arras with 3,294 others.
Back in Handforth, the first 600 Germans from the Western Front arrived at the Prisoner of War camp. Sailors and East African prisoners were moved to the Isle of Man to make room. A small group of men from Wilmslow and Handforth were tried at Stockport for stealing from prisoners' luggage. They pleaded guilty and were imprisoned.
Meanwhile Wilmslow and Styal Red Cross Hospital opened with 15 beds, all of which were quickly filled with wounded men. The commandant was Marian Greg, wife of Lt-Col Ernest Greg of Norcliffe Hall, Styal. Red Cross members were responsible for nursing, while St John's Ambulance members acted as orderlies.
Jon Armstrong and Alan Cooper
Wilmslow Historical Society
With contributions from Adrian Lennard and Eric Turner