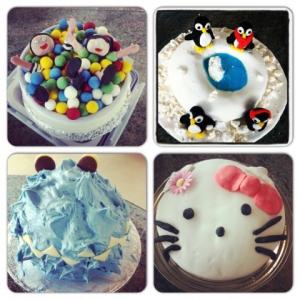 Wilmslow High School is joining in with Wilmslow's first ever Food & Drink Week by running a special 'Cake Off' competition.
Students aged 12 to 14 will be competing to see who can bake and decorate the best 'food and drink' themed cake. The entries will be on display for everyone to see on the Saturday of Food & Drink Week (21st March) at truKitchen on Alderley Road, where judges will decide on the winning entries. Cakes will then be sold in aid of charity.
Nina Martin, food technology teacher at the High School said, "The students are already making plans for their foodie themed cakes. We have some very talented bakers here at the High School, so I can't wait to see their entries."
Wilmslow Food & Drink Week, organised by Wilmslow Business Group, will be running from 16th to 21st March and includes a host of discounts, offers and special food and drink events. Whether you've always wanted to go to a wine tasting, meet a brewer and try out some beers or learn to make an Empanada with the help of a chef, there will be lots going on all week.
Chilli Banana will kick-off the Food and Drink Week on Monday 16th March with a special tasting banquet which includes six courses with matched wines and cocktails.
Wilmslow's Artisan Market will be getting in on the action on Saturday 21st March with a series of demos from chefs, some 'How to Make it' workshops and 'Meet the Maker' talks running throughout the day.
Catherine Mackenzie, Chairman of Wilmslow Business Group has already filled her diary with events for the week/ She said "We're very lucky to have such a wide range of places in Wilmslow where you can enjoy great food and drink. I'm looking forward to this first ever week celebrating what's on offer in Wilmslow."
We will include details in our calendar of the various events taking place during Wilmslow Food & Drink Week a bit nearer the time.
Images from previous Wilmslow High School baking events.