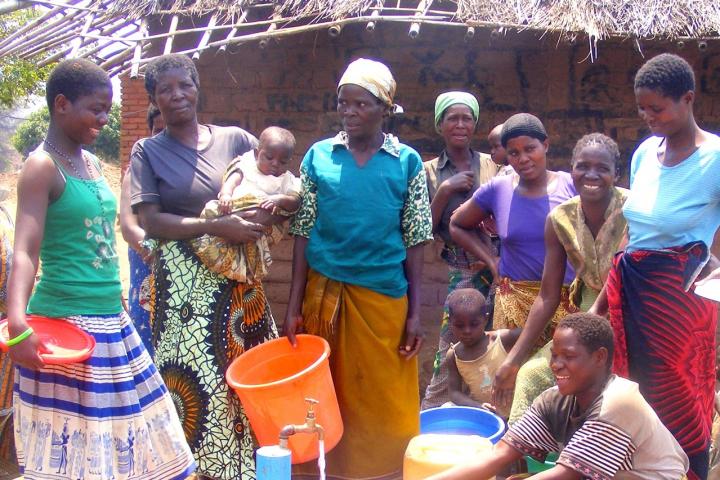 Following on from the success of last year's event, a local charity is organising another sing-song which they hope will bring them close to reaching the £1 million milestone.
Wilmslow Wells for Africa has raised about £972,000 since they were founded in 1984 and they expect to reach a milestone of £1 million during 2015.
Speaking about the forthcoming event, Helen Battilana, Chairman of Wilmslow Wells, said "Spend a light-hearted winter afternoon with Roger Pearce tinkling the ivories, musical combo and compere. All your old favourites: hymns, pop, patriotic - anything goes! Enthusiasm rather than talent required!"
The words of the songs will be projected on a screen at the sing-song, which is a repeat of very successful event held in 2013.
Helen added "About one hundred people came last time and we hope to have similar support for 1st February. Lots of people commented that it was a very cheery way to spend a dull winter afternoon, whilst benefiting the charity."
The singsong will take place from 2pm to 4pm at St John's Church Rooms on Knutsford Road.
Admission is £5, including tea or coffee and cake which will be served during the interval.
Wilmslow Wells for Africa is a direct action charity run by volunteers, working through trusted contacts in Britain and Africa they improve life in drought-stricken areas of Africa by providing wells, pumps, dams and water collection equipment.
The fantastic photo above is from one of the projects Wilmslow Wells funded in Malawi, costing £1050, which has made an enormous difference to the lives of those living in the Billion Village.
The project completion report stated "Working together with Wilmslow Wells we've successfully extended the pipeline bringing water from the Phala River to Bilisoni Village. This has brought safe, clean, local water to over 100 households—more than 500 people for the first time ever."
For further information visit www.wilmslowwells.org.
Tags: