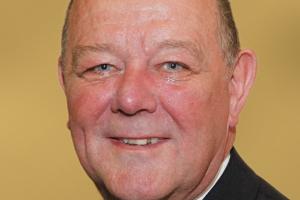 Following publication of the Planning Inspector's Interim Views, which outlined "serious shortcomings" and "significant flaws" that need to be addressed before the Local Plan examination can continue, Councillor David Brown has decided to step down from overseeing the plan.
Cheshire East is now creating a Task Force to drive and coordinate the work required to address the Inspector's concerns and strengthen the Local Plan.
Council Leader Michael Jones said: "Councillor Peter Raynes will now lead this Task Force to expedite the process and reduce to as short as possible any delay to the Local Plan being examined and adopted.
"Peter will be ably assisted by former Cabinet member Councillor Jamie Macrae, who has a fantastic background within planning and economic development. We will also continue to listen to residents and involve external partners.
"It is important for everybody to be reassured that we have listened and will continue to listen to people to make sure we get the Local Plan right as soon as possible."
Cheshire East received a report last week from the Planning Inspector providing his interim views on the soundness and legal compliance of the Council's Local Plan.
Whilst the Inspector is of the opinion that the Council has met the minimum legal requirements of the Duty to Co-operate, he criticised the economic strategy for being "unduly pessimistic".
He also expressed concern that the proposed level of housing is inadequate to meet future need and the process and evidence relating to the proposed Green Belt amendments is flawed.
Meanwhile UKIP Cheshire East Councillors Brian Silvester and Andy Barratt have revealed that Cheshire East Council has spent £3,765,635 on the Local Plan since 2010.
Brian Silvester said "The local plan was supported by Conservative and Labour Councillors when it was adopted by the Council. It has taken over 5 years to have a plan but now it has been comprehensively rubbished by the Plannning Inspector. It is not a rewrite that is required, it will virtually mean starting again.
"This is incompetence on a massive scale and all those Councillors who supported the Local Plan should be thrown out next May to allow for a fresh start. Local residents will be appalled that CEC have spent 5 years and £3.7m of Council Taxpayers money on a Local Plan that is totally inadequate and left our precious green open spaces to the mercy of the developers."
The Council is minded to pause the examination to allow further work to be undertaken to address the Inspector's concerns, which is likely to be completed within six months.
Councillor Peter Raynes, who is Cabinet member in charge of finance, said: "As a long-term resident of Cheshire East, I have a passion to maintain the precious landscape of our beautiful Borough. But, at the same time, this Council recognises the need to produce a Local Plan that meets the needs of the future.
"I cannot think of a more important task to be involved in."
Councillor David Brown, Deputy Leader of Cheshire East Council and Cabinet member in charge of strategic outcomes, said: "In order to ensure the best chance for the Cheshire East Local Plan to succeed, I have decided to take a backward step from overseeing the Local Plan to allow a fresh pair of eyes and perspective to be brought to bear.
"I believe this is the best solution for the way forward as I have spent many hours and met many residents during the production of the plan.
"The Local Plan has been a massive undertaking: the Council has received more than 40,000 responses from residents and organisations, which were collated, assessed and fed into the submission version of the Local Plan Strategy. The strategy has also undergone nine rounds of public consultation since 2010.
"Since the Local Plan was approved by the Council, on February 28, 2014, the Government has come out with a new assessment methodology – the National Planning Policy Guidance – on March 6 this year, and therefore new housing calculations and employment figures will have to be calculated.
"Our economic growth and projected jobs creation has been outstanding – even beyond our expectations, with the unemployment rate down to 1.2 per cent in the Borough and just 0.9 per cent in Congleton for example – so we now have to review our housing numbers.
"Now it is time for others to assess the Planning Inspector's comments in total – to make sure we can address all the issues that have been raised."
Tags: