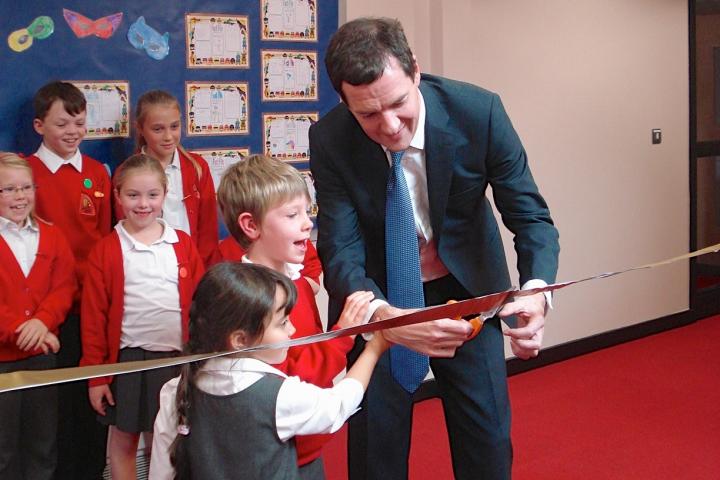 Rt Hon George Osborne MP returned to Dean Oaks School to open their new classrooms and address their assembly on Thursday, 16th October.
Recent building work has added two new classrooms and additional group teaching rooms. Enabling the popular and oversubscribed primary school to extend the number of places it offers from 315 to 420.
George previously visited Dean Oaks four years ago to open the refurbished and extended building when the school amalgamated with Oaklands Infant School.
George said: "It is great to be back at Dean Oaks School and it was an honour to open their wonderful new classrooms. Difficult decisions on public finances have made this Government investment possible, providing an outstanding learning environment for local children."
The school council took a lead role in welcoming Mr Osborne and representatives from the builders, architects and local authority. They gave him a tour of the extension, helped him to cut the tape and then served refreshments to the visitors.
A member of the school council said, "It was really exciting....... when we were talking to him he seemed really nice."