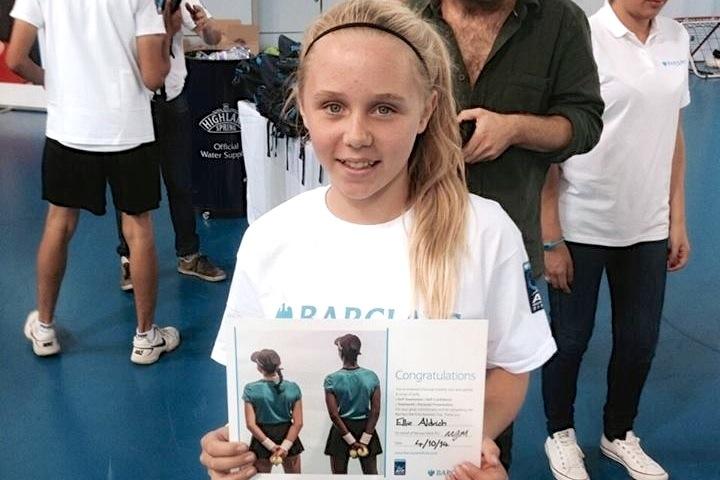 A Year 8 pupil at Wilmslow High School has been selected as a ball girl for the 2014 ATP World Tour Finals which will be held at the O2 Arena in London.
Keen tennis player Ellie Aldrich, age 12, is one of only 14 ball girls to be chosen for the professional men's tennis tournament in November.
Competition was intense with nearly 1100 youngsters having applied this year for a total of 30 places. 100 applicants were elected from six regional trials to take part in the National Trial at St George's Park on October 4th from where the final squad of 30 ball kids was selected.
Ellie absolutely loves playing tennis and trains five nights a week. She also competes in competitions at weekends.
Last year Ellie played for the sixth form team at Wilmslow High School, despite only being in Year 7, and they reached the sixth form school nationals were she was the youngest there.
Ellie's mother Kelly said "We are so proud of what Ellie has achieved, she has reached her goal by becoming one of the 14 ball girls and worked really hard to get there. And on a plus note she gets to meet her idols."
Ellie will take part in training days at the end of this month ahead of the Barclays AATP World Tour Finals events which will take place from November 8th to 17th.
Tags: