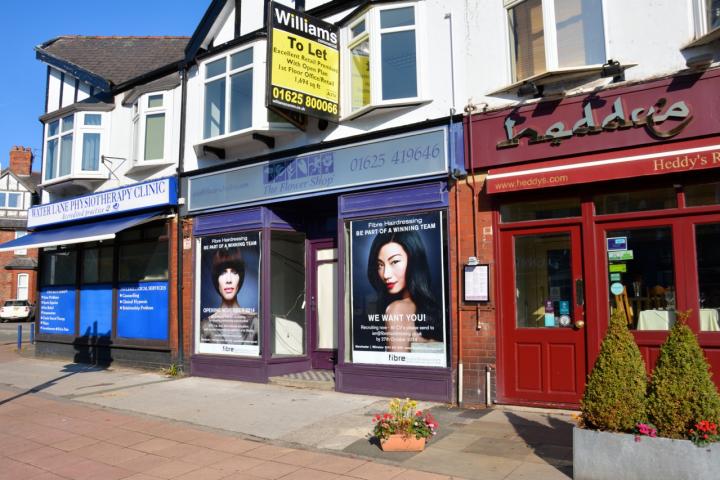 A new hairdressers is preparing to open on Water Lane next month.
Ian and Mandy Graham, who live in Congleton, are opening their second branch of Fibre Hairdressing in a former florist at 104 Water Lane. Their first branch is located at The Lowry Mall in Salford Quays and they are celebrating their 10th anniversary this coming week.
Ian and Mandy are very excited to be opening our second salon in Wilmslow.
Ian told wilmslow.co.uk "We are privileged to open in Wilmslow because it has a great feel to the town with great choices of independent shops to high street brands, which hopefully makes it even more of a great customer experience for our guests coming into Wilmslow."
He added "Mandy and I have both worked in the industry for over 30 years. Our background started with myself being educated at Vidal Sassoon and Mandy is a senior platform artist for Paul Mitchell Europe as well as being part of Paul Mitchell UK media team.
"We are very passionate about our industry and believe in continuous in-house education for our senior members through to our future professionals by offering N V Q level 1, 2, and 3 as well as current on trend new looks."