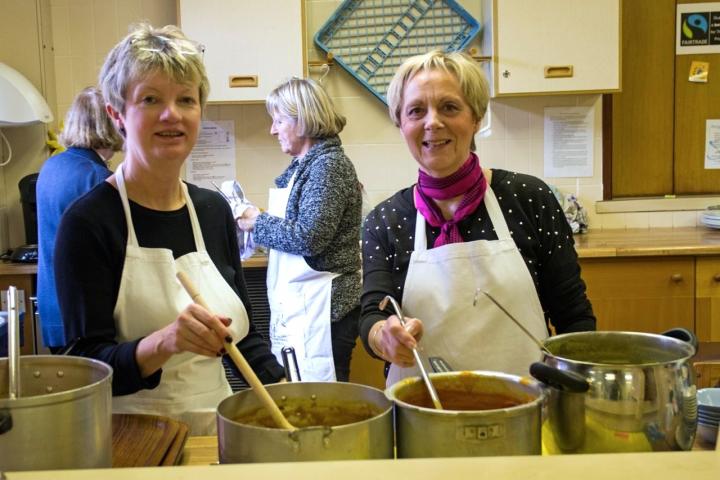 Wilmslow Wells will be holding their second Souperday of the year at St John's Church Rooms on Thursday 30th October.
The charity has been organising two souperdays each year since soon after they were founded 30 years ago, and St John's Church at Lindow has been kind enough to host them, free of charge, since 1993.
These popular events have a solid band of supporters who always turn up to enjoy delicious soup and bread, both of which are homemade.
Helen Battilana, Chairman of Wilmslow Wells said "In recent years, all of our souperdays have raised about £1300, contributing towards our grand total of more than £960,000.
"This has allowed us to fund projects numbering 183. We were particularly pleased that a grant of £12,300 which we made last month to a partner charity, Village Water, has attracted matching funding from the UK Government, making even better use of our financial support for their work to provide a source of clean water in several Zambian villages."
A choice of four different flavoured soups accompanied by a selection of homemade breads will be served between 11am and 2pm at St John's Church Rooms on Knutsford Road. There will also be home produce for sale, a good-as-new stall and a selection of tempting homemade cakes.
Wilmslow Wells for Africa is a direct action charity which aims to improve life in drought-stricken areas of Africa by providing wells, pumps, dams and water collection equipment.
The charity was started in the early 1980's by Brenda Mottershead, a local teacher who had returned from living for a few years in South Africa and was horrified by the difficulties people had in obtaining clean water - in many parts of Africa the only water available is so polluted that it kills both the humans and wildlife that have to share its source.
They keep administration costs to a minimum so that 99.2% of everything they raise is spent directly on projects to provide clean water, made possible because their organisation here in Wilmslow operates entirely on voluntary effort.
For further information visit the Wilmslow Wells website.
Tags: