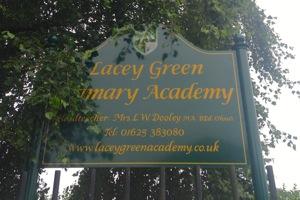 A Wilmslow primary school has been granted planning permission to build a new entrance and car park.
In addition to the new entrance, Lacey Green Primary Academy will create a new car park to accommodate 18 vehicles, including two disabled spaces.
Work is currently underway at the school to build four new classrooms, which will enable the Academy to provide entry for two classes each year and an extra 120 places.
In addition to the four new classrooms, the single storey extension will accommodate a new staff office, store and cloakroom areas.
The works also includes a new external sports store, a covered play area at the front of the school and an increased external play area for infants.
Phase one of the construction was delayed, due to unforeseen circumstances, so to ensure completion by the end of August the school decided to bring forward the end of the summer term by a few days.
The latest plans for the entrance and car park can be viewed on the Cheshire East Council website by searching for planning reference 14/2797M .