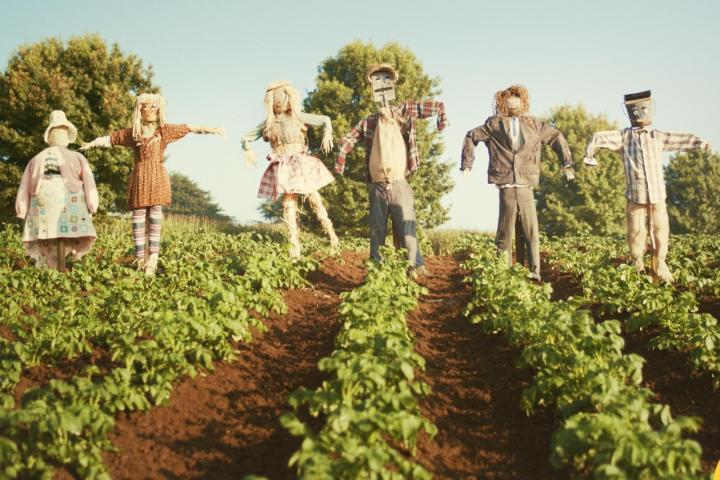 Wilmslow is in with a chance of seeing one of its star scarecrows up on the small screen.
Wilmslow Scarecrow Festival has been invited by McCain to send selected scarecrows to its first live scarecrow audition, being held at the Arts Theatre, in the heart of London's West End on 30th September.
Scarecrows from across the UK will make the journey to the capital where they will be put through their paces in a series of auditions in front of celebrity judge and ex-Emmerdale star Sheree Murphy.
The lucky winner will appear as an extra in the next series of Emmerdale sponsorship bumpers alongside McCain favourites 'Spade Head' and 'Bucket Boy', plus there will also be financial support for their village or town to spend on the next Scarecrow festival in 2015.
Sheree and fellow judges will be assessing the hopeful scarecrows on everything from their creative design, originality, colour and good looks.
Mr Scarecrow Geoff Shelmerdine, who organises the Wilmslow Scarecrow Festival with fellow Wilmslow Dean Rotary Club members, said: "We're delighted to have been invited by McCain to audition for the role. We know our scarecrows have star quality and we are hopeful we will be able to go all the way and bring home the trophy from London! We can't wait to see which one is chosen to go up on the small screen!"
McCain have been sent photos of this year's entries into the Wilmslow Scarecrow Festival from which they will make their selection for the scarecrow audition.