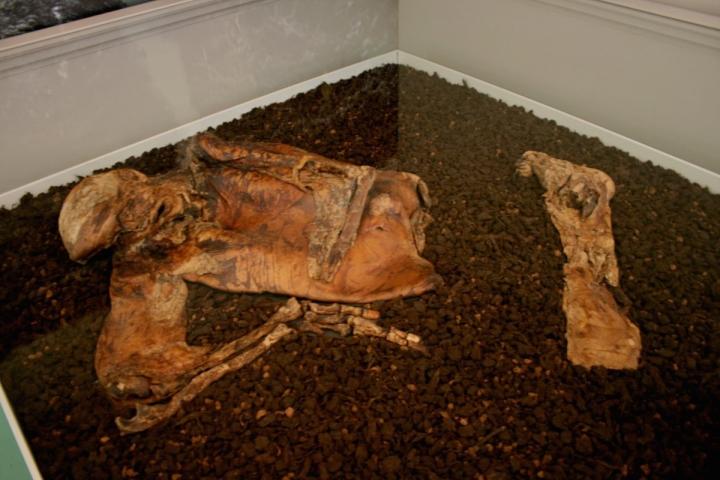 A special event is being organised to celebrate the 30th anniversary of the discovery of Lindow Man, on Saturday 2nd August.
Join Transition Wilmslow for a Dawn Walk on Lindow Moss where you will be able to watch the sun rise, take some special photos and prepare to be surprised. Walkers will be leaving from the Lindow Common car park at 4:30am sharp, and the walk should last about 2 hours.
The discovery of Lindow Man was an important event not only for Wilmslow and the North West, but also for UK archaeology. His preserved body is now on display at the British Museum.
Florence Collier of Transition Wilmslow explained "On 1st August 1984, the remains of a man believed to be about 22 years old were found. He had been violently killed in the 1st century AD and his body placed face downwards in a pool in the Moss, an important British peatland landscape.
"We do not know for certain why he was killed; his body was placed in the bog as this was significant to the religious beliefs of the time.
"We are marking this discovery 30 years on with a guided walk at dawn on the 2nd August 2014."
Professor John Handley, who will leading the walk for Transition Wilmslow, said "Over the centuries, Lindow Moss has held a special significance for humankind. As the British climate deteriorated 2,000 years ago, and with a Roman army at the door, this was a place of propitiation and ritual human sacrifice. There is an opportunity here to tell a compelling story which brings together climatic change, landscape history, and the enduring importance of place in the relationship between human kind and nature."
Tickets for the Dawn Walk are free, but places are limited. Details of the walk and how to register are on the Transition Wilmslow website."
Transition Wilmslow is working to create an alliance of government agencies, voluntary bodies and local interest groups to establish the Lindow Moss partnership to restore this area of immense archaeological and ecological significance. If you are interested in getting involved contact us via transitionwilmslow@gmail.com.
Photograph: Lindow Man on display at the British Museum in June 2010 by Mike Peel (www.mikepeel.net).
Tags: